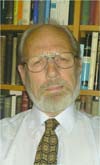 "Contrary to popular opinion, ethics is not just a straightforward matter of 'doing the right thing'" says Prof Ben Mepham, founder director of the Food Ethics Council, "because the right thing is often not that obvious." So what is ethics? "Ethics" he says "is about providing explicit justification for your chosen course of action. And for each of us, that boils down to a decision on 'what I sincerely believe I should do next, based on the ethical principles guiding that decision."
Generally, those principles try to balance three things. One is well-being (your own, others, and the rest of life on the planet). Another is autonomy or freedom of action (e.g. for animals can they act in natural ways). The third is justice or fairness in what is done.

Putting such ethical concerns at the heart of decision-making on food and farming is the key aim of the Food Ethics Council. I was a Council member since 2000, and a trustee from 2003-17 and stepped down from the Council in October 2021. This voluntary group is supported by staff who implement the policies and concerns the Council identifies.
Ethical toolkit
The Council has developed some useful tools like the ethical matrix. This can be used to help tease out just how far different technologies, policies, and actions contribute to whose or what's well-being, freedom of action and how fair it is to different groups. It is now handily available on the web and been transformed into little booklets called 'Ethics: a tool kit for food businesses'.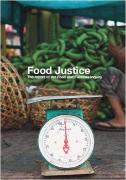 The Council has also run a pioneering inquiry into food and fairness that resulted in the report Food Justice. This looked in particular at social justice in the food system around the three principles of a fair say, fair shares and fair play. That inquiry, along with other reports in the last few years, recognizes that business as usual is not an option, if we are to have a fair, healthy and sustainable food system. On the Road to Food Justice looks at progress 10 years on.
From Magazine to the web
Early in 2014, the Council decided to cease publication of Food Ethics magazine, which examined key issues from different perspectives. Instead, a new website was launched, which is frequently updated with think pieces and blogs about the pressing ethical challenges to today's food system. There is also a monthly newsletter which keeps people up to date with new content on the website, as well as the Council's wider work. Sign up here. Amongst others, I contributed to issues on Soil and Food Futures: utopia, dystopia or myopia?.
For me, being part of the FEC is a way of supporting change in  the food system in the UK within a global context.